Reliability
Powered by America's Largest & Most Reliable Network.
Unlimited Talk & Text
Business plans starting as low as $79/month*.
Up to 50 lines
Ideal for small-sized businesses. Add a line for only $35/month*.
Shareable High-Speed Data
Business plans include up to 60 GB of shareable high-speed data.
Make a Choice to End Childhood Hunger
Make a big difference in a small way.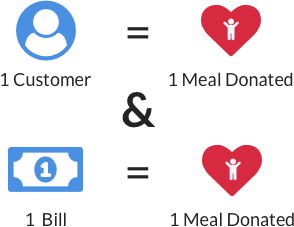 With ACN's Project Feeding Kids program, when you sign up for Flash Wireless, one meal** will be donated to help feed children and families in need. Plus, every time you pay your wireless bill, another meal** will be provided.
Every bill. Every month. Every time.
*Monthly price excludes taxes, surcharges, and fees. **ACN will donate one meal ($0.10) each time a customer signs up for an ACN residential and/or business service or Flash Wireless service between 3/15/2018 and 3/15/2019. One additional meal will be donated each time a customer pays their monthly bill for the following services between 3/15/2018 and 3/15/2019: Flash Wireless, ACN Home Phone, and ACN Business Phone. ACN guarantees a minimum donation of 1.5 million meals to Feeding America to help families and children in need. $1 helps provide at least 10 meals secured by Feeding America on behalf of local member food banks.